Louise Soares
What can be done during the 52 hours of a weekend in Aarhus? For the young entrepreneurs that took part in the Startup Weekend challenge on November 4-6, this was the time to develop new business ideas.
Part of a global initiative to boost the startup scene in various countries, the Startup Weekend offers participants an opportunity to transform their entrepreneurial ideas into a viable business project. From Friday to Saturday, the attendees gather in teams and work into turning their pitches into a business model to be judged and presented on Sunday. During the process, they receive professional mentoring and get the chance of networking with other professionals.
"One fifth of the registration spaces are for people who have technological skills, other for people who know business and design. There is also one group called the Jack of All Trades. And, if we have a theme, like health – something Aarhus is big at- we can make one group for that. If you have a team of all these members, you are quite certain they will make a good startup team, because they have the right competences to make one", says Sussi Bianco, CEO of Sussi Bianco Consultancy and one of the coaches at Startup Weekend.
With over 15 years of experience in the entrepreneurial field, Bianco advises those who plan to open a startup company to find their passion first and develop their business idea from there. She recalls one Startup Weekend team that had developed a good project but lost motivation to work with it along the way and had to start over. The next step is to engage with the local startup community and to participate in events like the Startup Weekend.
"The key numbers are that one third of the companies developed here actually live after six months.  That is a very good track record for people who never met before and who had never had an idea before the Startup Weekend", says Bianco.
At the end of the challenge, three groups were awarded as Best Overall Project, Best Pitch and Most Innovative Idea.
Best overall project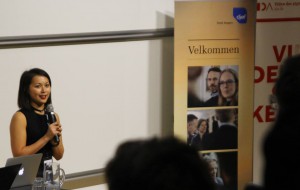 Assem Bektur-Giversen had been working on retail for five years when she came up with a new concept for a startup company. She realized that many young talented Danish fashions designers were having a hard time getting into the market due to the lack of business opportunities. Her project, a company called By Njord, is an online platform were these professionals can upload their fashion designs and present it to potential customers. By Njord was awarded as Best Overall Project during the Startup weekend
"We are gathering these cool talented graduates from Danish design schools and putting them all together. There is the possibility to vote in which styles do like the most and that will be produced and sold by us in our platform. If the design gets one thousand likes, we will help produce it, making two hundred items as a limited order and sell it for them. The designers receive a percentage of the revenue and we cover all the risks of production," says Bektur-Giversen.
The entrepreneur believes that the 52-hour challenge served as a business idea accelerator for the project – that took her only a month to create.  Still, one challenge remains for those who wish to open their own business: the Danish taxation system.
"Now that I have created a company, discovering the taxation system, what works and what doesn't is one of my next steps. A simpler tax system and even more support from the government would be great. Maybe something like tax free for the first two or three years.  It is very expensive to stablish a business in Denmark. Something should be done to help in the financial area", says Bektur-Givernsen.
Say it with memes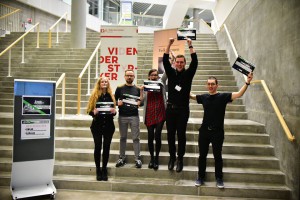 A person's sense of humor can tell a lot about their personality. With that thought in mind, Katrina Kathborg and her teammates devised "Memate", a social platform where people can connect though their affinity with memes, both for friendships and romantic relationships.
"Memate is about making up for the fact that most social platforms have this profile picture and we get just by your looks. We wanted to create another way people could present themselves: through their humor. Users post memes that they find funny and if you see a meme that someone's posted, you post a meme for them. If you like their humor, they'll start a chat with you", says Katrina Kathborg.
"Memate" received a nomination as Startup Weekend's "Best Pitch". However, Kathborg and her teammates still don't know if they'll turn their pitch into an actual startup company. As she is still a student, the aspiring entrepreneur fears she won't be able to commit to developing a business before finishing her degree in Information Science.
"If you need a lot of time and effort, I won't be able to do it. You need the time and effort if you want to take your company seriously", says Kathborg.
Plenty of fish in the sea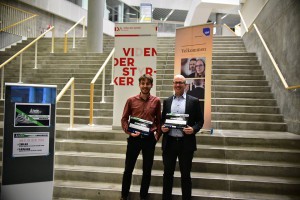 Awarded as the Startup Weekend's "Most Innovative Idea", the app "No More No Catch" was designed by Morten Madsen and Kasper Selmar to provide information about the optimal conditions for fishing. By combining weather forecast with information collected from professional anchors, the app sends a message to alert fishermen and fishing companies that it is time to hit the high seas or to return to shore.
"This communication between optimal conditions and the fisher is a brand new thing, it doesn't exist. Or maybe exists in apps that are kind of similar are flat in comparison, they represent data, but they don't interact with the data in the way we see it", says Morten Madsen.
For the entrepreneurs, the biggest challenge they faced in creating this company was finding the right partners to work with, all along dealing with short financing.
"Right now, I think there are a lot of opportunities, a lot of places you can go. It is not a jungle yet. But it takes some time to get to know the options that are at the moment. More risk-willing money would be nice", says Madsen.