by Linda de Veen, photos by Giang Pham
On a rainy afternoon in Aarhus, people of all ages slowly moved towards their seats in Ceres Park & Arena. A happily chatting young couple treated themselves to a beer, while two boys were all eyes for their bucket of popcorn. They were not waiting for the latest blockbuster movie to start in one of Aarhus' cinemas. Rather, they came to watch Denmark's best badminton players battle for the national title.
Leaders in the racket
Also known as "the fastest racket sport in the world," badminton is a big thing in Denmark, with over 400 clubs and around 78,000 members in 2012. It is the leading badminton nation in Europe and for the longest time the only European country to have won an Olympic gold medal, until Spain won in the women's singles in 2016.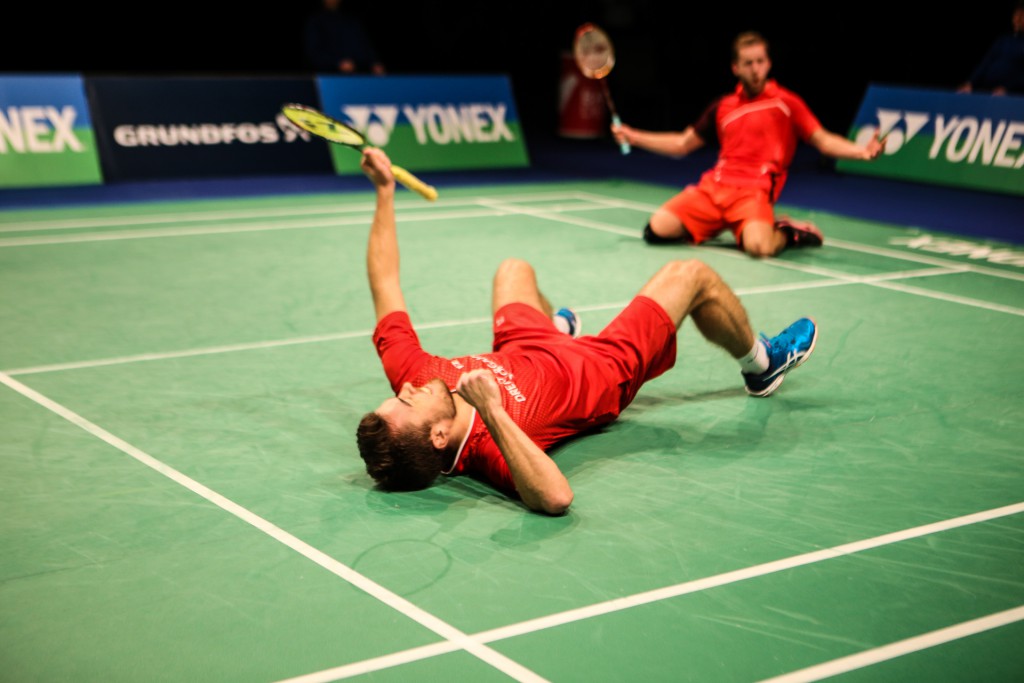 Last summer, Denmark once again showed its badminton supremacy in the Rio Olympics with silver and bronze medals in women's doubles and men's singles, courtesy of Christinna Pedersen, Kamilla Rytter Juhl, and Viktor Axelsen.
Needless to say, the players battling at the National Championships (DM) are some of the world's best. Men's singles player Jan Jørgensen is currently ranked second in the world, while Danish players also rank second both in men's and women's doubles. In addition, a new generation is prepped to take over and eager to step on the stage.
One of those young talents is Anders Antonsen, 19, who emphasised his status by taking the men's singles title at the DM this weekend. He scored an upset against the heavily favoured Jørgensen, winning 21-15, 19-21, 21-18 in a thrilling final that kept the audience on the edge of their seats.
"I live 500 metres away from this arena, so playing on home court in front of home crowd is very special to me," Antonsen said after his win in the DM, which drew an estimated audience of 12,000 people in its four days.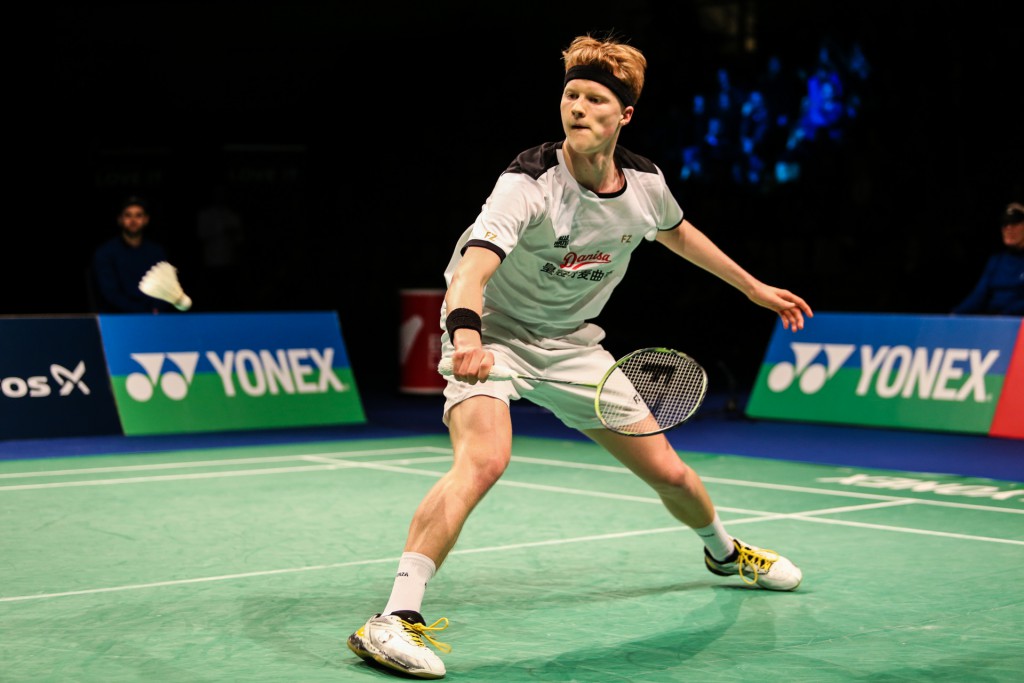 Opportunities for everyone
Badminton's popularity in Denmark could be related to the unique club system in the country, which is geared towards giving opportunities to players of any age or skill level. A new government programme dubbed 'Vision 25-50-75' also aims to get 50 percent of Danes to be a member of a sports club, and 75 percent to regularly take part in sports by 2025.
In addition, the volunteering culture in Denmark is considered an important element of the Danish badminton success. Nearly half of the Danish population (around two million people) volunteer, and events such as the DM rely on these non-paid helpers with a love for the sport.
But part of the explanation may be much simpler than that. Badminton can be played indoors, which is an important factor considering the grey Nordic weather.
"It's an easy sport to start with. All you need is a racket," said Simon Lund, chairman of VIK Badminton, one of the many clubs in Aarhus. "I guess badminton has always been a Danish sport. Many people know someone who plays."
International success promotes new players
Lund added that the recent international success of the Danish team has motivated some people to take up the racket again. "It is a circle. Good results mean more focus on the sport, which means new players and new talents, who then get good results again," he said.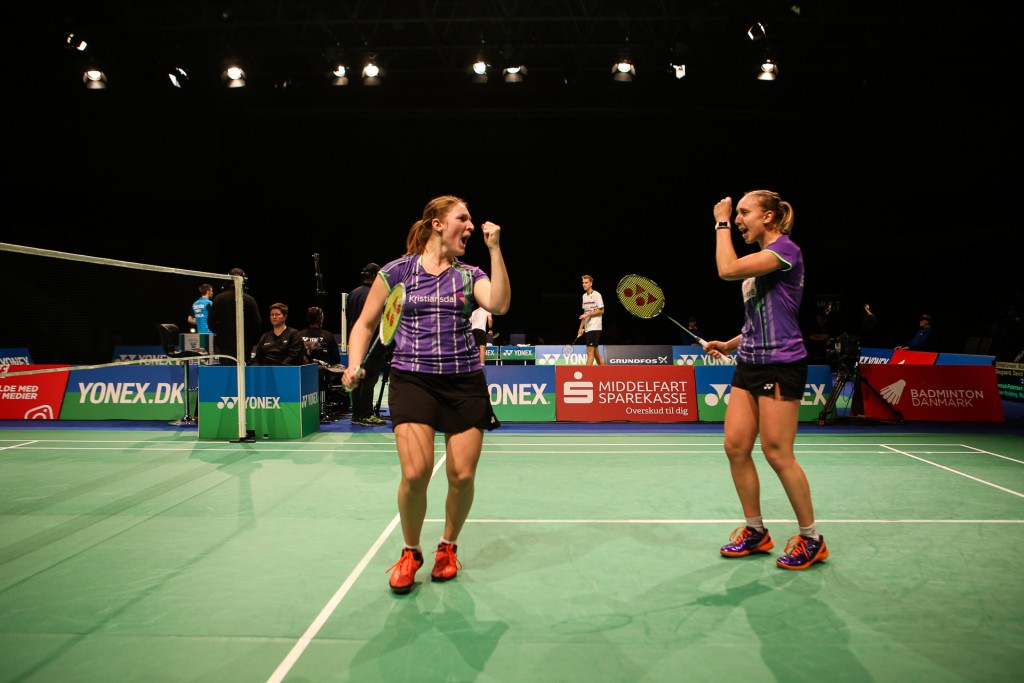 The Danish audience at the DM surely got what they came for: exciting matches, good play and some unexpected winners. Aarhus' prodigy in women's singles, Line Kjærsfeldt, faced an unexpected loss against Mette Poulsen while Rasmus Fladberg, winner of the men's singles last year, took home the title in men's doubles this year.
The most exciting match of the championship arguably came on the final day, when Mathias Christiansen and Sara Thygesen eked out a nerve-racking 23-21, 29-27 victory against Søren Gravholt and Maiken Fruergaard to the delight of the audience.
With the talent of the Danish players, it is not unlikely that Team Denmark will again claim most titles at the European Championships, which will be held on home soil in Kolding in April.
---
You can find out more about the upcoming European Championships in Kolding, as well as buy tickets for the event, on the website.