By Oliver Sivebæk
Aarhus has Denmark's second largest 'height difference' when it comes to the country's cities. As a visitor or resident of Aarhus, you have probably noticed that the farther you get from the coast and into the country, the higher you ascend. While Aarhus is known for being hilly, the city is not quite hilly enough to go skiing. Or is it?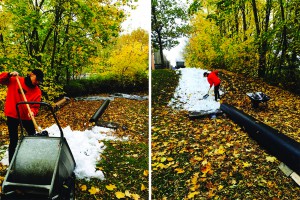 Get into freestyle
Every Thursday skiers and snowboarders meet up at Aarhus Ice Rink in Aarhus N to practice their freestyle skills. The snow is delivered by the ice rink, and with that the young initiators build small jumps and slopes for practicing their jibbing and other freestyle skills.
'Bakken' is the name of this little weekly event, and there is room for everybody, no matter the skill level. It is truly admirable how much fun they can have with just a little hill and a bit of snow. Behind 'Bakken' are Jeppe Toftdahl and Jakob Ahlers, two freestyle skiers with a huge passion for the sport.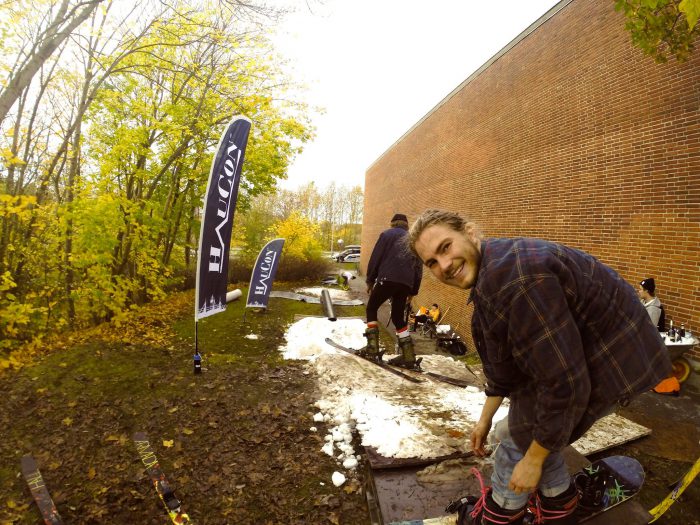 "Bakken is a place where everyone is welcome, no matter the skill level. It is a place where beginners can get started with freestyle and experienced riders can push each other "
Jeppe and Jakob have big prospects for 'Bakken' for the winter season. With the coming temperature drop, the ground will be able to keep a hold on the snow better, and include multiple hits in the run. If you want to get started with freestyle skiing or snowboarding you can visit 'Bakken' every Thursday at 16:00. You can also visit their Facebook group, 'Bakken//Århus', for updates on events.
Frostbite at BadAss Box Session 2016
Frostbite's competition took place at Godsbanen on the December 3 from 10:00 to 20:00. Attendees were able to experience and participate in all kinds of activities from the world of freestyle skiing and snowboarding. The event was for all levels, no matter the interest or skill. It was a great experience with a true ski-holiday feel, also focusing on diversity. Some tried the 8 x 40 metre long jib, and others just dropped by to see the talents battle it out.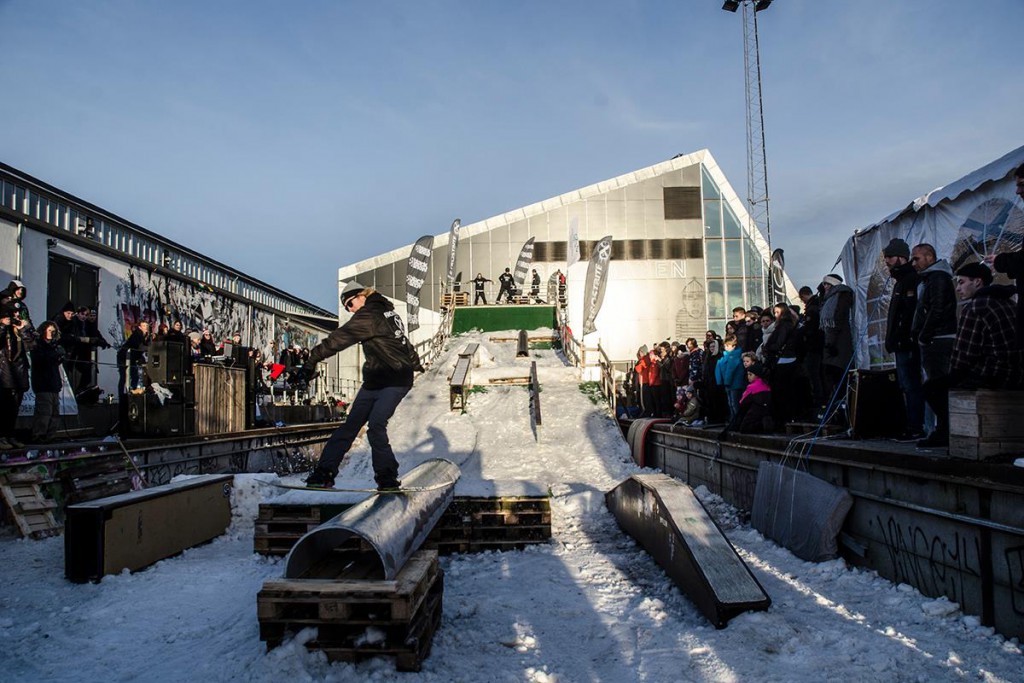 In addition to the ski and snowboard freestyle set-up, Frostbite offered several other activities, including a biathlon with rollarblades and infrared rifles, trampolines for learning freestyle tricks such as spins and grabs, a freestyle workshop for beginners, wilderness baths, a graffiti showcase, and much more.
DJ Peter Peter spun records throughout the day to set the mood, and later in the evening Partyfact Collective took to the stage for a live performance. The after party took place at the Der Kuhstal bar, where a day filled with skiing and snowboarding was rounded up in perfect après-ski manner.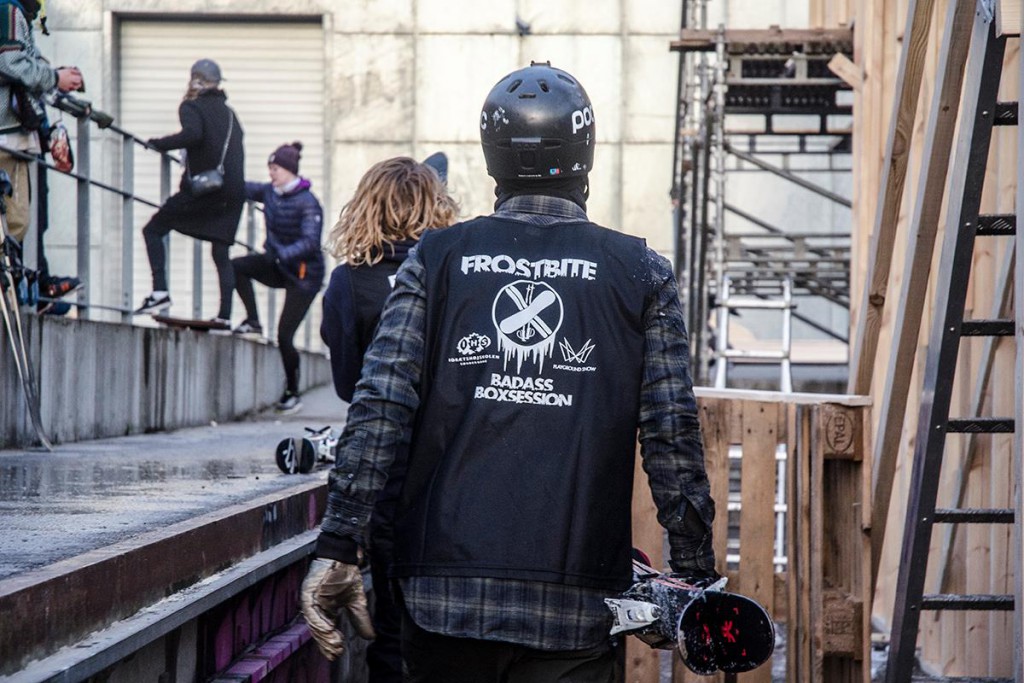 The winners on the day were the following:
Freestyle Skiing Men:
1st place: Johan Duus
2nd place: Jakob Ebskamp
3rd place: Mikkel Hjort-Pedersen
Freestyle Skiing Women:
1st place: Isabella Tvede-Jensen
Snowboard Men:
1st place: Lasse Lehwald
2nd place: Marius Hansen
3rd place: Joachim Clausen Hansen
Ski best trick:
Nicolai Dige Nielsen
Snowboard best trick:
Joachim Clausen Hansen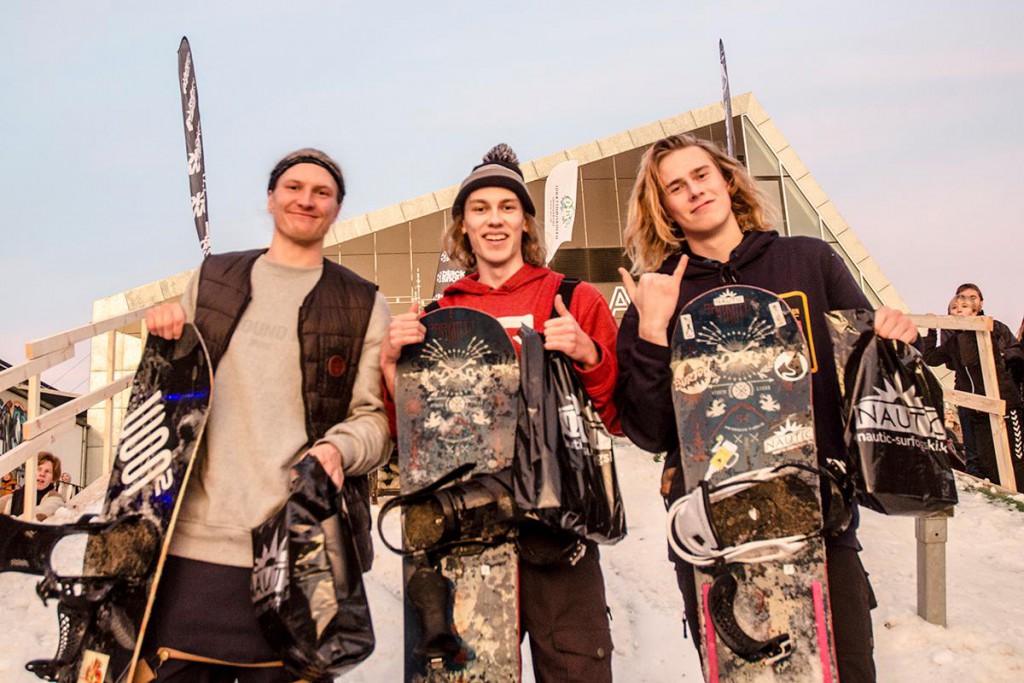 ---
Bakken is located at Aarhus Ice Rink, Gøteborg Allé 9, 8200 Aarhus N. To keep up-to-date with events this winter season, join their Facebook group.