by Hannah Schifko, photos by Alessandro Amato
Kapsejlads is a mystery to foreigners, but an incredibly fascinating one. As a non-Danish person, you already fail miserably at pronouncing the name of this occasion right. Kapsella? Kapsale? Coachella? Hearing your Danish friend say "it's KAPSALES, stupid" doesn't really help you at revealing the true meaning behind this charming but weird event that has been taking place every year in May for over 20 years.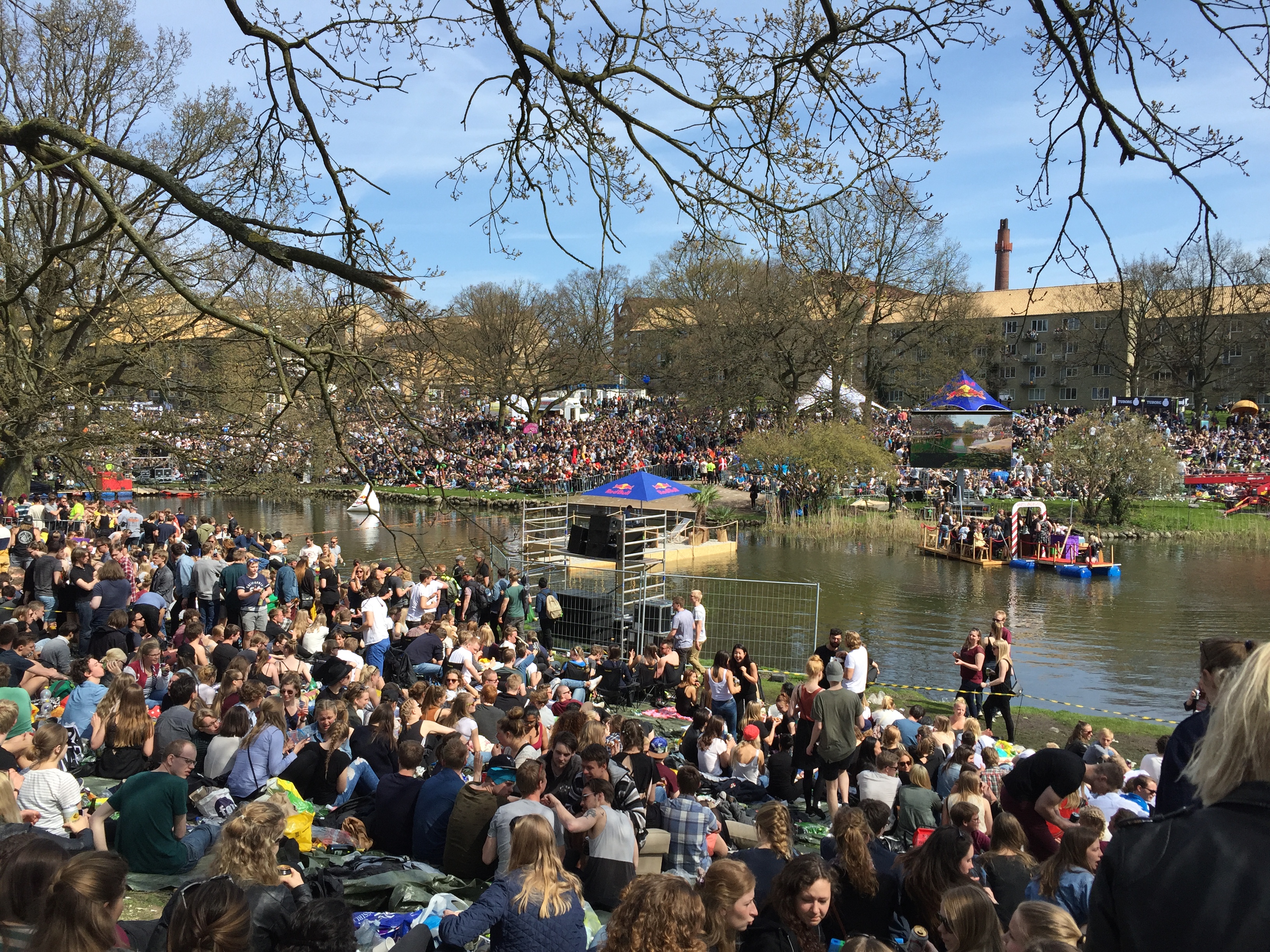 Whether you are dancing in the sun, sleeping on a muddy meadow or trying to find your lost friends. You will constantly wonder why you have started drinking at seven in the morning in the Universitetspark of Aarhus University wearing your festival-light clothes in ten degree weather. Well, it's basically because 25,000 other people have done it, too.
For Kapsejlads is the commemoration of two things that are of inestimable value to Danes: sports and beer. Those two ingredients combined with a lake in a park basically lay the ground for what happens in this city every spring since 1991. Initially a small competition between two student associations, the canoe race party has become the biggest student-driven event in Northern Europe. This year, more than 25, 000 people gathered to watch 12 teams compete in the race to win a trophy called 'Det Gyldne Bækken 2016′. Unlike previous years, team Psychology took home the victory this time.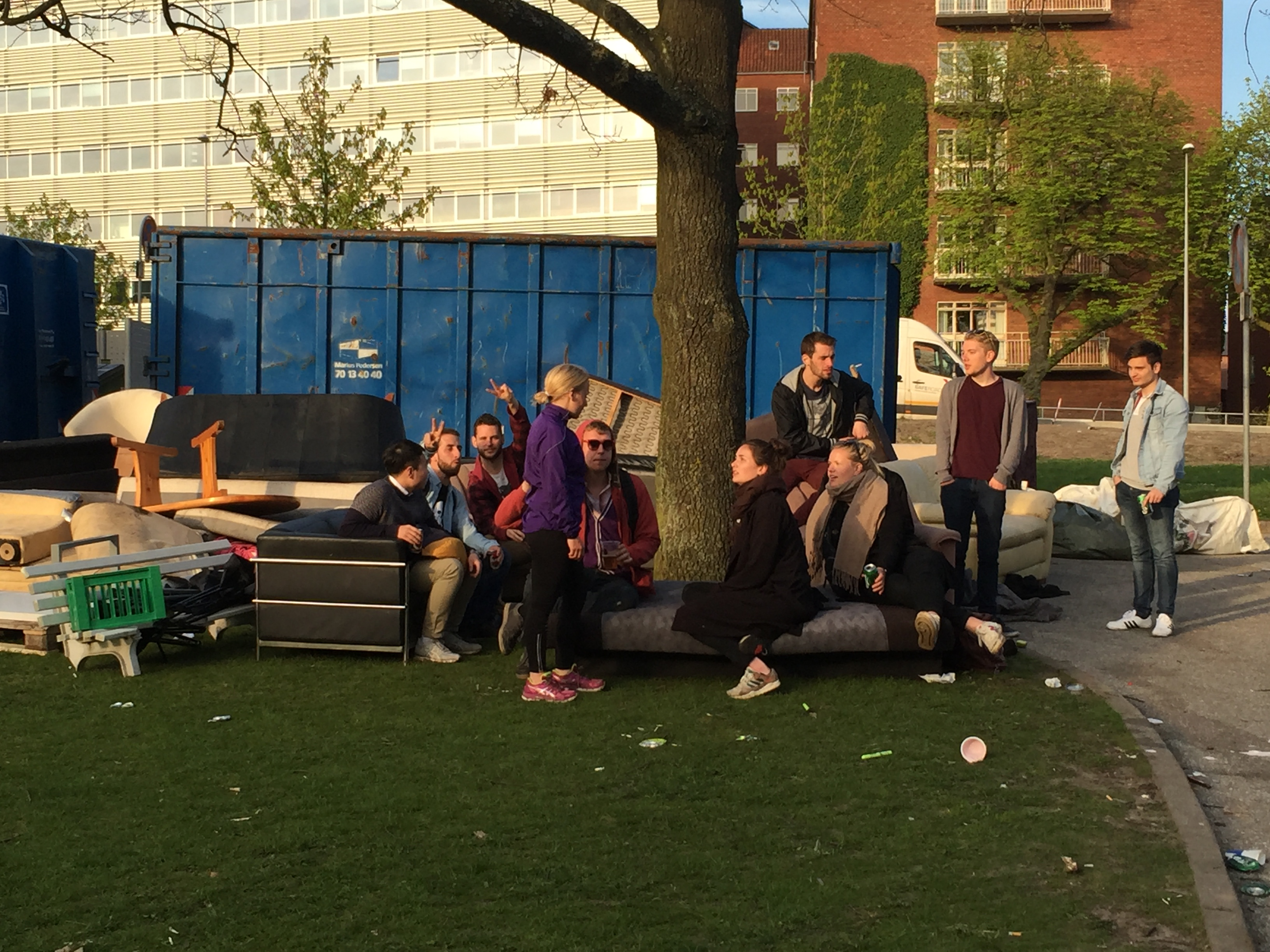 In order to embrace this Danish festival to the fullest, a foreigner is well advised to make use of social lubricants. Alcohol, for example. Yet being a non-Dane off substances at Kapsejladsen makes the festivity seem even more mysterious than it already is. You start asking a lot of questions: Why is Jacob Bundsgaard, the mayor of Aarhus, wearing a captain costume? And why is he standing on an artificial island greeting the crowd saying "this is your captain speaking"? Why is everyone singing along to the national anthem? Kapseijlads is not only a party, an afterparty and a hangover. It is a serious sport event including a lot of patriotism and a naked run. People start preparing for it half a year in advance.
Yet to someone who is unfamiliar with getting enthusiastic about a canoe race, Kapsejlads is also about discussing essential quotes of Jean-Paul Sartre on a dorm balcony during sunset, about life-changing penes sights, about people who do not clean up their trash and boyfriends who hold their girlfriend's hair back while they are puking. You might find yourself asleep and tucked in a shopping cart going down one of this city's many slopes, but you'll be reminded that this is life in every brutal way, and these moments are potentially the most illuminating ones—at least for students in Denmark.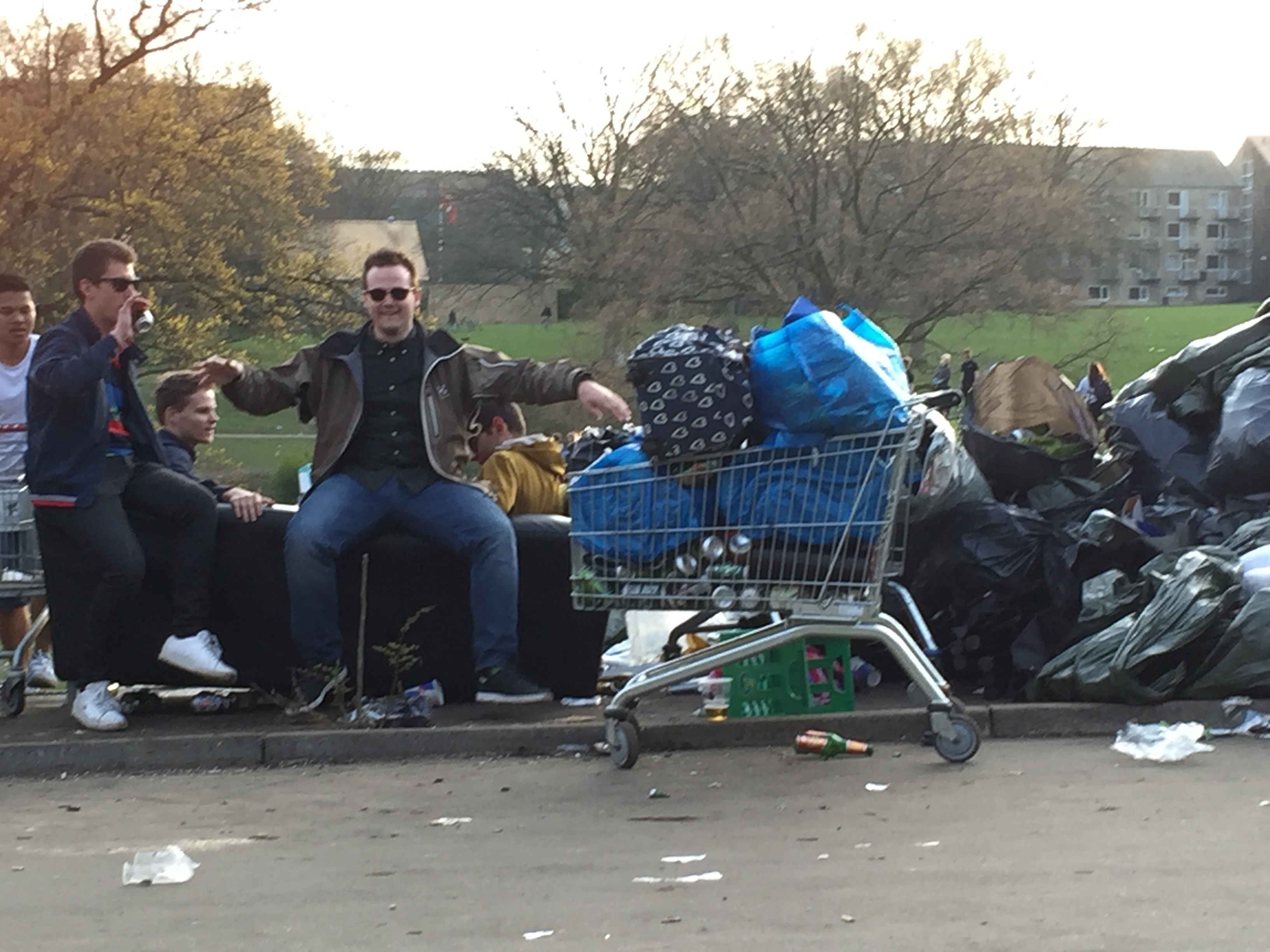 Unfortunately these are a different shopping cart and a different guy.