by Anna Ferrari
"I had no idea that such a huge amount of people was coming".  Janne Wohlfeil takes a small break to give a big smile. She is extremely busy working at the cash register today, the day of the opening of her store, on May 25.
Rå Varer is a new store in Aarhus and what makes it special is that it is the first package-free store in Aarhus. To be more exact, it is the first in Denmark, even before Copenhagen. Janne laughs: "They started first to announce it, but then we opened before them".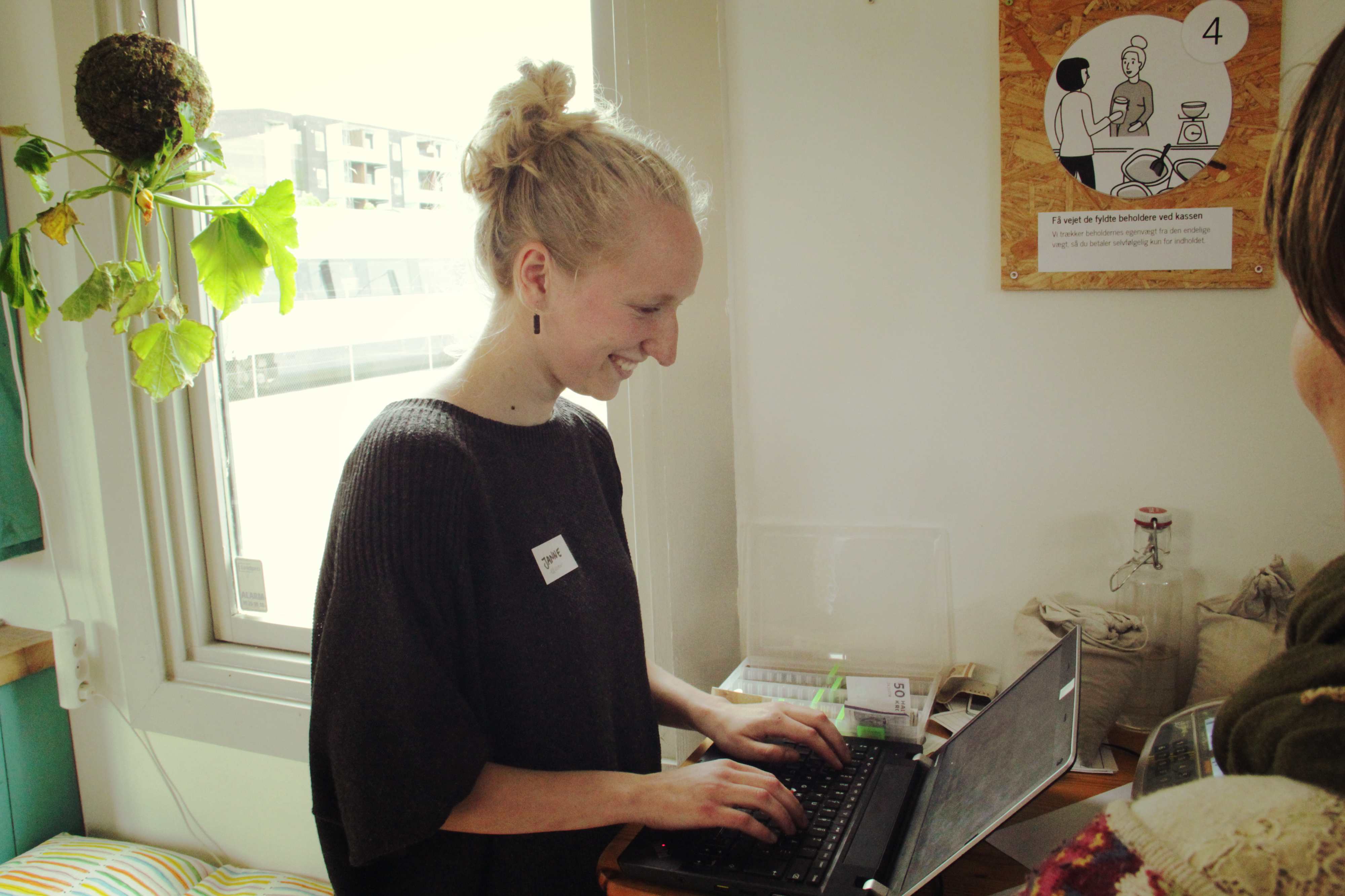 The concept is very easy: customers simply need to bring their own reusable containers and fill them with the quantity they prefer. It is also possible to buy glass containers and organic cotton bags in the shop, which can be washed and use again (moreover, they are also quite pretty). Later, costumers pay according to the weight of each product. This also helps with the avoidance of food waste, since people can buy the exact amount that they are planning to eat. The idea is to create a sustainable world without wasting resources.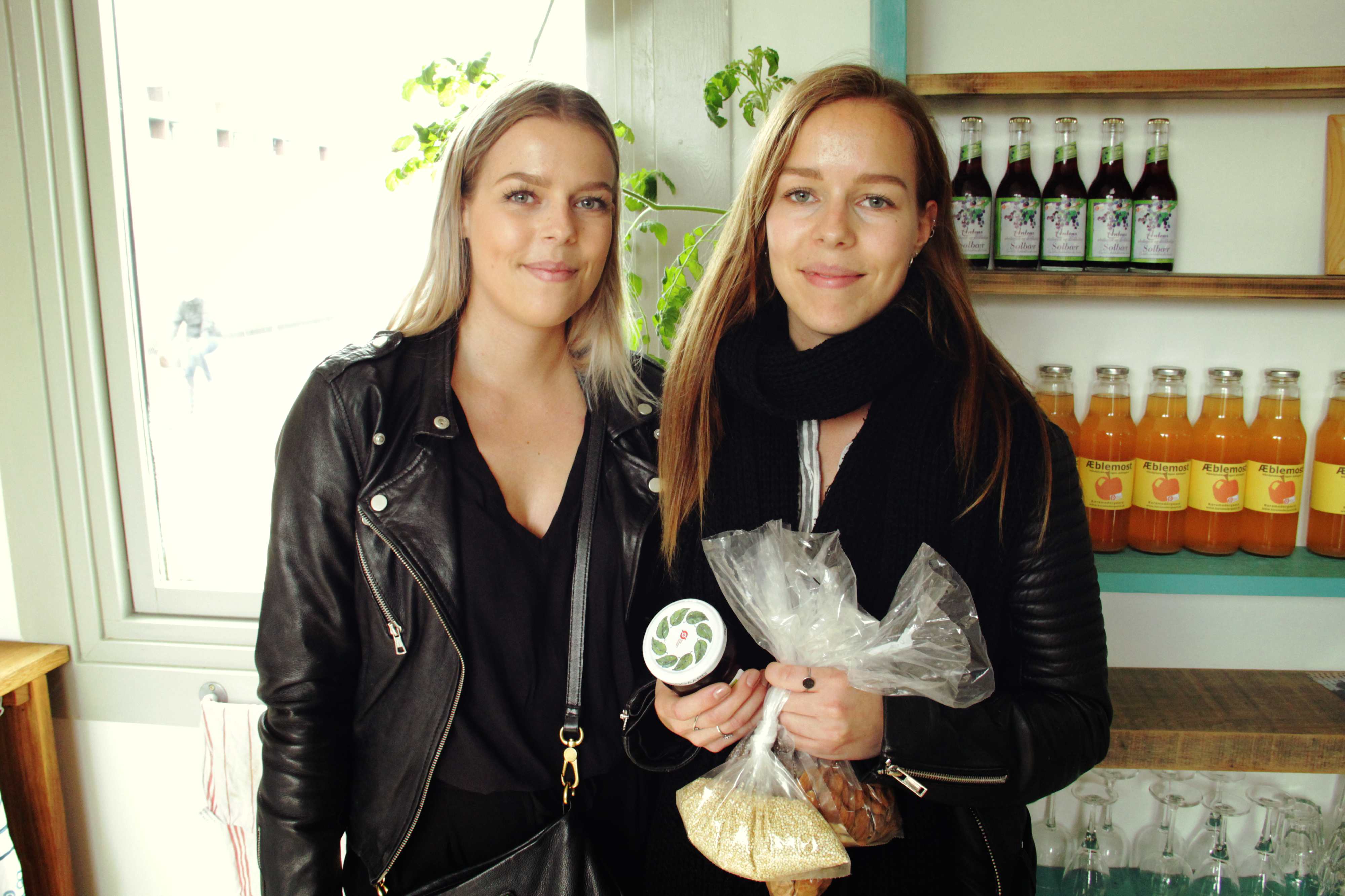 "It's an interesting shop, we like the idea of no packaging. We are not constantly environmental conscious, but if we can do something about it, we try. We will tell our friends about this shop" – Maria and Sara Kolster, worker and student.
At the moment, Rå Varer sells mainly organic dry food, like rice, pasta, beans, lentils and nuts, but there are also different types of fruit juices. In the shop, which is located in a green wagon, everything still smells new. Here, it is possible to experience environment-conscious and being closer to the food. Everything is 100% organic and package-free and they try to sell mainly local products.
The assortment is still limited, because the store starts as a small, personal project, but it aims at the quality.
Behind Rå Varer there is a young woman, Janne Wohlfeil, 24, student of Marketing and Management in Aarhus. She has been working on her project for half a year, but before she was already writing a blog on zero waste.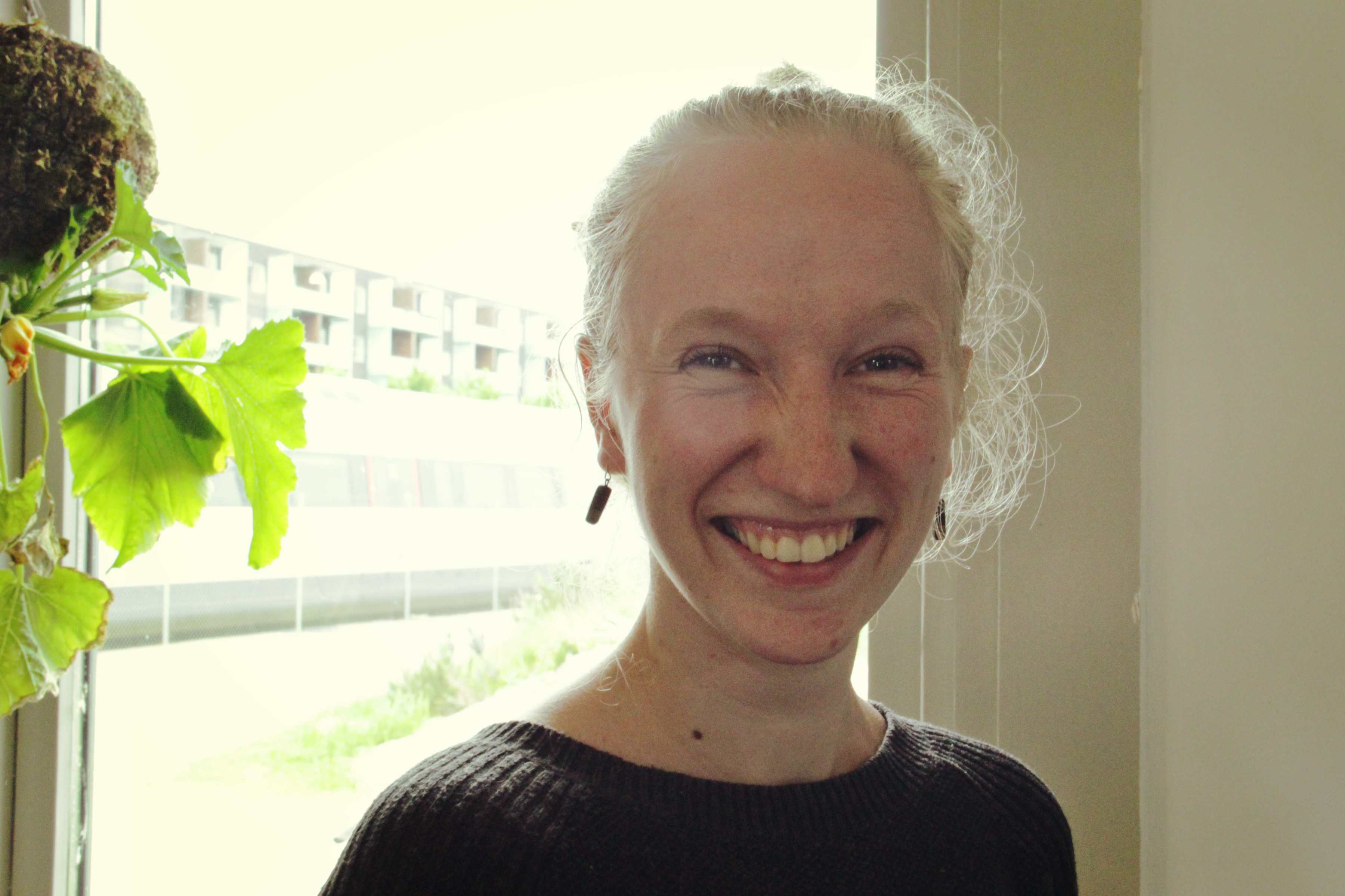 She also didn't give up in front of the initial refusals from the Danish authorities. The first time she called them, they told her that it was not possible to have a food store where people could bring their own containers because of hygienically risks. Knowing that in other countries it is actually already happening, she emailed them back and forth and eventually they said yes. She considers it is a success for herself and for the package-free concept, too. However, some specific hygienic rules need to be followed. For example, since costumers' containers might have some bacteria, to avoid that such containers get in touch with the rest and make everyone sick, they should never pull in the containers of the shop.
A zero-waste and package-free project could also have an impact on education, improving the sustainability consciousness of the people. In this case, the risk for the business can depend also on the current level of such awareness among the Danes. From the beginning, Janne thought that she had to go organic because she thinks that Danes are a lot into it. However, she was afraid that the Danes would not be much into package-free. "In Germany, for example, there are many stores like this and there are frequently new openings. Moreover, some supermarkets have sections with organic food.  Instead, this is the first one in Denmark."
"I think that Denmark is a little bit behind, but I see it as a challenge"
The founder already dreams to expand the offer of goods in the future. She would like to have more nuts, more special products like Chia and other special seeds and baking things.  Above all, she would like to hear suggestions, so that the customers will actually tell her what they would like to buy in the store. She buys from big organic stores that import many goods. Although most of the things unfortunately cannot be grown in Denmark, she buys everything that possibly can be harvested here.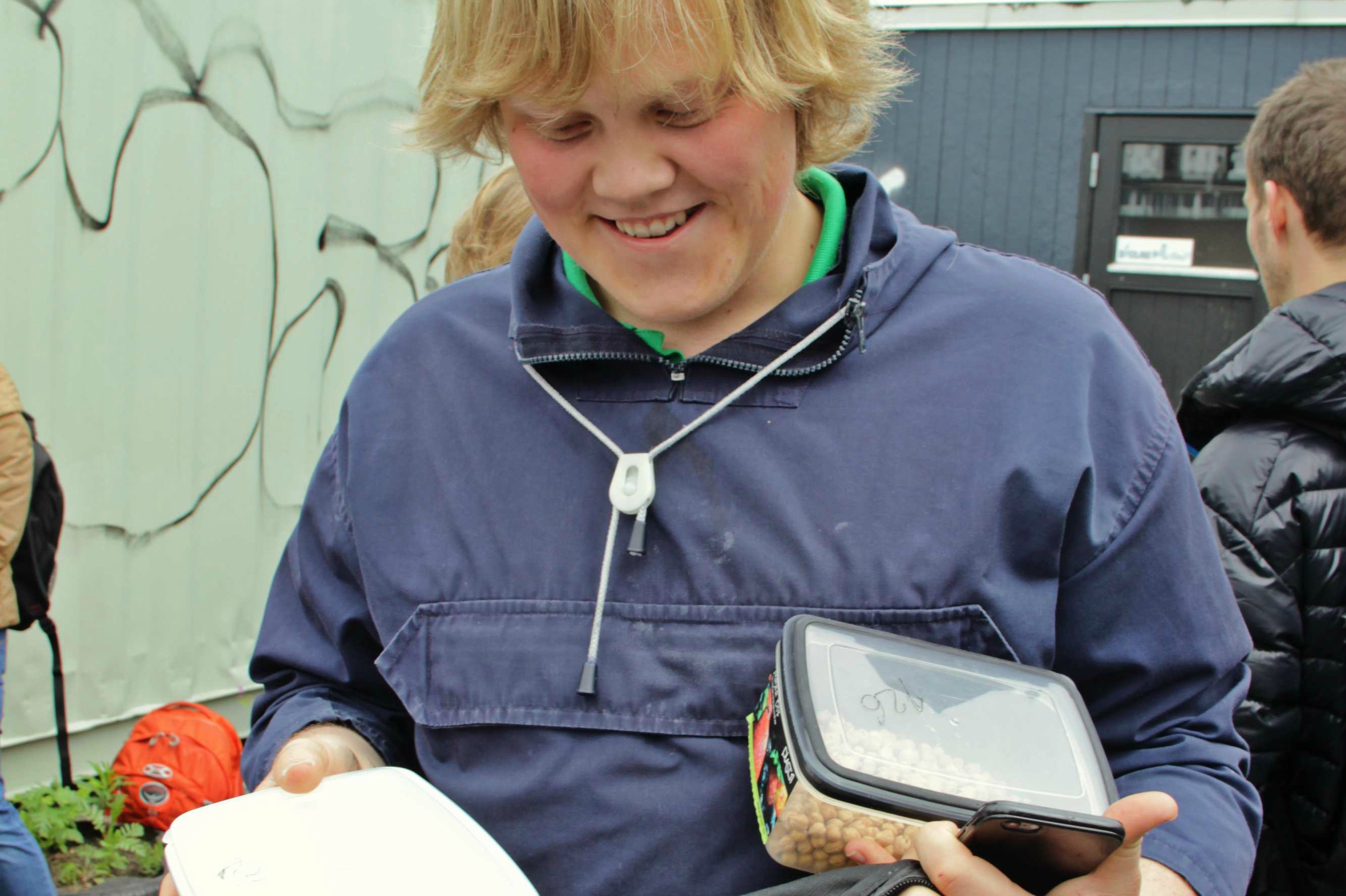 "I bought some rice, almonds, quinoa and we came prepared with our own containers. I was already aware about the environment, but this kind of store was simply not there. Here you don't pay for the packaging and it is organic. No branding and it is locally produced as long as possible. I love it!" – Matthias Wagner, student of political science.
Janne firmly believes that business and environment can work together. "Our society is made up by business basically. I think it is okay, as long as we also take care of other things. The idea here is that you can still do something good, because you really mean it and earn money out of it, too", she explains and continues: "Right now I won't earn a lot, so I can't make a living out of it, also because I only open once a week. Let's see how it goes". The prices at Rå Varer are on the level of a medium/expensive supermarket, although it really depends. For example the chia seeds can be cheaper than the ones at the supermarket.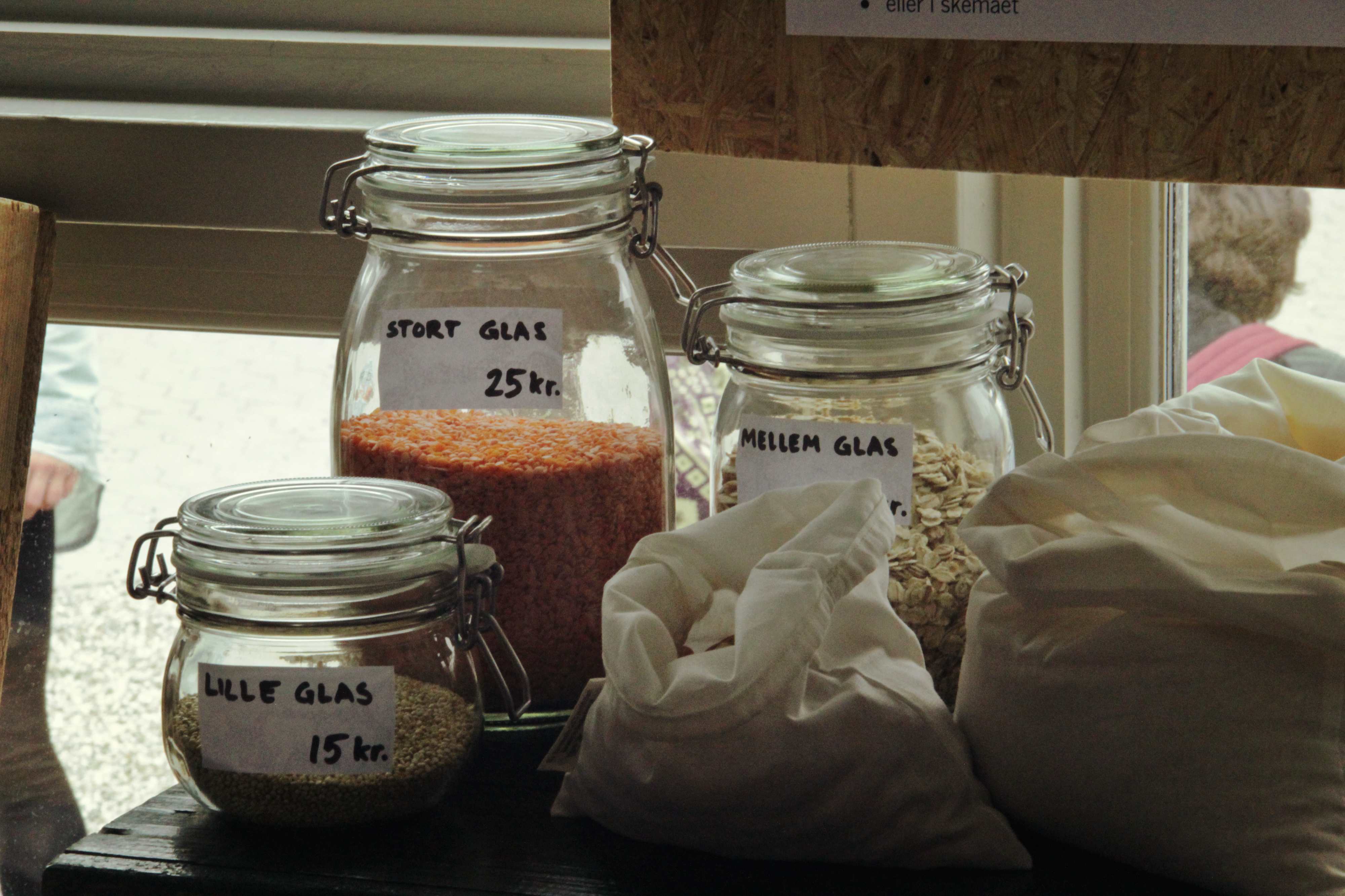 Janne tries to take most of the decisions in the most sustainable solution. For example, the cotton bags: she had the choice between the ones with the GOTS label ("The Global Organic Textile Standard (GOTS) is the worldwide leading textile processing standard to certify organic fibres, editor's note) and other organic bags, without the label, that didn't really say where they were produced. She chose the first ones.
Janne dreams to open a bigger store one day, but, as she adds, "my main goal is to inspire others to open store like this one or to inspire big supermarkets to have their own packaging-free section".
photos by Teresa Weikmann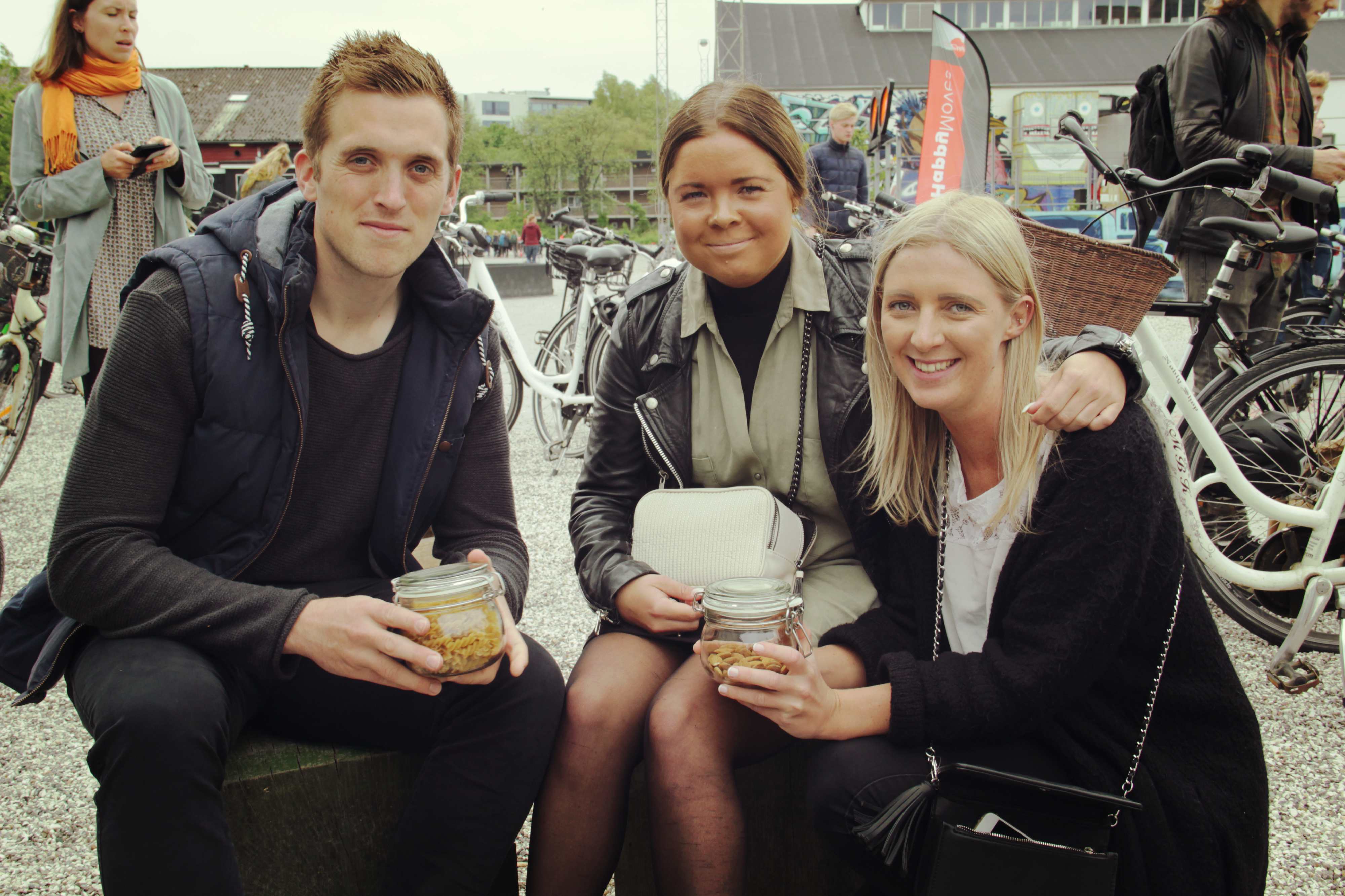 ---
Location: Institut for (X) Skovgaardsgade 58000 Aarhus C. It is on the small road just behind Godsbanen/Radar, at Skovgaardsgade 3-5. Rå Varer is inside the "Grøn Vogn" (green wagon).
Opening hours: the store opens once a week, on Wednesday from 16 to 18.30.
Tipp: in front of Rå Varer there is Aarhus Økologiske Fødevarefællesskab, where everyone can buy fresh organic and local fruit and vegetables. They are open at the same time, but it is necessary to book the vegetables in advance.
---