by Sarah B. Haider, photos by UNSILO
Starting a business is no easy feat. It takes time, patience, dedication and an enormous amount of hard work to achieve success. With many young startups striving to survive the ever-increasing market competition in Denmark, it takes a lot of inventive thinking and business acumen to stand out among the rest.
One Danish startup that proved its prowess in the information and technology industry is UNSILO, an Aarhus-based artificial intelligence company. UNSILO's innovative products and services have recently attracted the attention of an Indian IT conglomerate, Infosys, which has invested close to 15 million DKK in the startup.
What does UNSILO do?
Founded in 2012 by Mads Rydahl and Thomas Laursen, UNSILO focuses on advanced text analysis to identify patterns across millions of scientific articles. The main clients of the company are scientific publishers, and UNSILO helps them improve their research databases through enhanced discoverability across different domains and disciplines.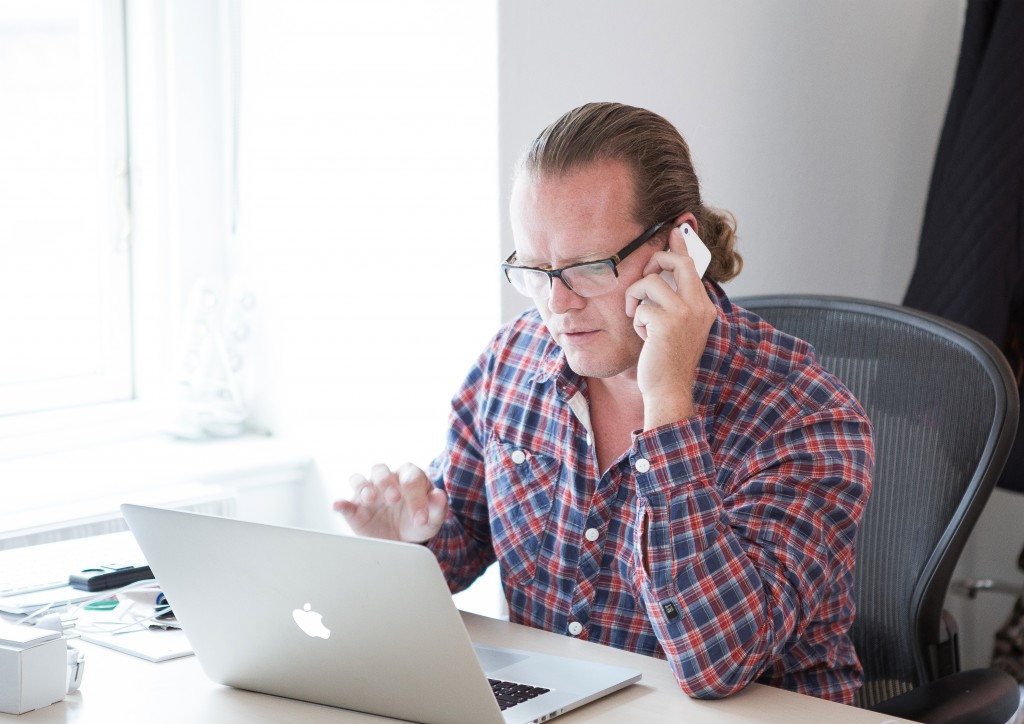 "The basic idea was to build a system of discovery services that could help find patterns across plenty of unstructured text," explained Laursen.
With scientific knowledge evolving rapidly, a more dynamic approach to academic research was the need of the hour. "In the past, search engines only used human-annotated keywords to find related articles, but we at UNSILO developed a more comprehensive system that can look for longer phrases in an article and return hundreds of related research works," he informed.
How did the company attract investors?
UNSILO offers an unbiased approach to scientific research, that is not based on any kind of popularity ranking. Also, the advanced text analysis service provided by UNSILO helps researchers find the most important ideas contained in an article and get relevant suggestions through the application of a deep semantic understanding of key article concepts. These unique features offered by UNSILO are what attracted the attention of Infosys to invest.
"Among many other startups, UNSILO was shortlisted by Infosys. When they heard about the details of our products and services, an instant chemistry occurred between us. After a few meetings, [Infosys] decided to collaborate with us to present our artificial intelligence and machine learning technology to their global clients," informed Laursen. "It is, indeed, a great opportunity for our startup because Infosys has a global outreach."
Apart from Infosys, Danish capital investors like Scale Capital and Capnova have also invested in the startup.
Workplace diversity and learning opportunities
Although UNSILO currently has a small number of employees, they come from nine different countries. "I joined the company two months ago and have so far found the work environment excellent in every regard," said Radhika Prabhu, a software engineer from India.
"I initially had reservations about coming to Denmark for work because of the language barrier, but everyone at the office, and in Aarhus in general, speaks perfect English, so I have never faced any problems. I am glad that I joined UNSILO because it uses the latest technology in its products and I think it's a great learning opportunity for me," she added.
With its plans to expand in the future, UNSILO will be interested in hiring new talents including software engineers, NLP experts and machine learning engineers. "We value talented people irrespective of nationality, and work hard to provide both personal and professional growth to our staff," said Laursen.
Challenges and the vision for the future
Although UNSILO has come a long way in creating an innovative approach to academic research, there are challenges which the company is working hard to overcome. Scholars these days want to make the most out of internet-based research and look for various kinds of academic work going on in different parts of the world.
"Many researchers use descriptive details of texts in another language, which the computer cannot understand. Therefore, we are trying to improve our technology and make our system better and better," explained Laursen.
Having already received international recognition, UNSILO now aims to make it bigger in the future. "Our goal is to establish a large-scale setup in future, take our technology to different domains and constantly work towards improving our products and services. In short, we want to be a world-class company based in Aarhus," he concluded.
---
Learn more about UNSILO in the video below, or visit their website.